Spark your heart and mind through the practice of meditation.
Shambhala Vision is rooted in the principle that every human being has a fundamental nature of basic goodness. This nature can be developed in daily life so that it radiates out to family, friends, community and society.
LOCATION: 1899 NE 23rd Ave, Gainesville FL 32609.  Turn at the 23rd Ave. driveway to UF East Campus, but do not drive through the campus gate.  Instead park in the grass on the east side of our building.  Enter the building on the south side.  Go through the gate to the backyard to find our entrance. Exceptions:  Heart of Recovery and Yoga with Kim meet in the meditation hall at the front of the building.  There are two doors facing 23rd Ave;  use the door on the left.
---
Celebrate Shambhala Day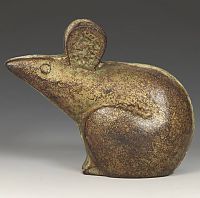 Tuesday, February 25 from 6 – 9 pm.
Join us as we enter the New Year of the Iron Mouse and welcome its qualities of adaptability, cleverness, and contentment. The mouse is the first symbol in the Asian astrological cycle, and is therefore associated with newness and beginnings.  
Instead of our usual Tuesday community practice, we will start the evening with a community potluck followed by the rebroadcast of Monday's (2/24) official event from Shambhala International.
---
COMMUNITY PRACTICE
Tuesday from 7 pm to 9 pm for meditation, followed by book discussion and social time.    We are currently reading and discussing Cutting Through Spiritual Materialism by Chögyam Trungpa Rinpoche.  You do not have to have the book to participate.  We have copies to share.  On the Tuesday closest to the full moon, instead of book discussion, we practice the Shambhala Sadhana, a long chant inviting contemplation about the basic goodness of self, groups and society.  Meditation Instruction: Newcomers are encouraged to come at 6:30pm for basic introduction to Shambhala and meditation.

Sunday 10:30 am – 12:30 pm  –  Community Practice.  One hour of sitting/walking meditation followed by one hour of book study.  Beginning in February, we will be reading In Love with the World: A Monk's Journey through the Bardos of Living and Dying by Yongey Mingyur Rinpoche.   You do not have to own this book; we have copies to share.  Newcomers please arrive at 10:00 am.

New in 2020!  First Sunday:  Learn to Meditate:  On the first Sunday of the Month, we offer meditation instruction at 10 am and a dharma talk following practice.  All are welcome.  On March 1, Steve Simmons will present: Drive All Blames Into One.

ADDITIONAL PRACTICE SESSIONS

 Tuesday 5:45 – 6:45 pm – Heart of Recovery.  A program open to anyone who is interested in exploring how the pa
th of meditation and the path of recovery intersect.  (to see full description click Ongoing Offerings on the menu above). Heart of Recovery meets in the meditation hall at the front of the building.  There are two doors facing 23rd Ave.; enter through the door on the left (there will be a sign on the door).
Wednesday  6:00-7:30 pm – Gentle Yoga with Kim.  Explore bringing awareness within using gentle yoga stretches that unite the mind, body and breath.  Learn to relax tight muscles and release tension. Please bring a yoga mat. Everyone  — including newcomers — welcome. This class meets in the meditation hall at the front of the building.  Enter through the door facing 23rd Ave.  Fee is $10.
Friday 7:00 pm – 9:00 pm – Queer & Trans Dharma. You are welcome to join us in this true community of acceptance, as we support each other's journeys to full embodiment. There will be meditation, followed by discussion.  Newcomers, please plan to arrive at 6:45 pm.  For more information, please contact Amber Paxton: [email protected] or 352-514-6303.

For more information about our ongoing offerings, please click on Ongoing Offerings at the top of this page or click here
Classes and Retreats
Some of our upcoming programs are featured in the column at the right.  To see a full list of all our scheduled classes and retreats, please click on the Classes and Retreats tab at the top of this page or click here.
---
Dharma Movie Night

We gather occasionally to enjoy dharma movies, good discussions and good food (potluck) at the home of  Steve and Laura Simmons: 3612 NW 63rd Place, Gainesville FL.  Please check this site for notice of our next film.
  Sangha Wish List
This list contains items that Gainesville Shambhala is seeking in order to fix-up and maintain our new building, and create a beautiful space in which to practice the Shambhala Vision. You can either purchase any of the items OR donate any used ones you may have. We are grateful for any help you can provide and we appreciate your kindness and generosity.  Please let us know if you need to make arrangements to drop off a donation.  Our shipping address is:  7711 SW 103rd Ave., Gainesville Fl, 32608-7221
Thank you to all who are signing up for "Shambhala Gainesville, Inc." as your designated charity in the Amazon Smile program.  To help facilitate this, here's the actual link.
Shambhala is an international community of urban meditation and rural retreat centers founded by the Vidyadhara Chögyam Trungpa Rinpoche, and now led by Sakyong Mipham Rinpoche. Learn about our vision, lineage & community. More →
Our centre offers a rich array of ongoing offerings free to the public including weekly public sitting meditation hours and dharma talks. No prior meditation experience required to attend.  All are welcome. More →