___________________________________
Celebrating the Year of the Iron Ox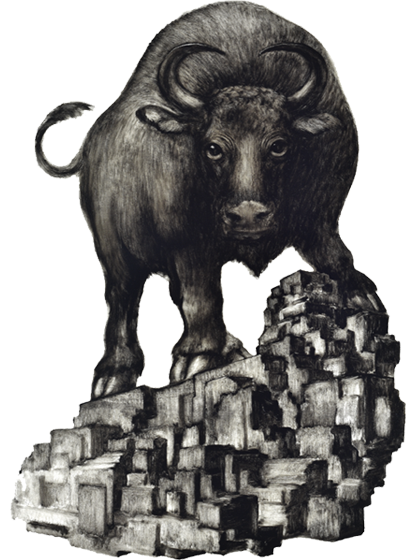 beginning on
SHAMBHALA DAY,  February 12th
Watch the Shambhala Day recording here.
________________________________________
JOIN US ONLINE

As a precaution and for the safety of our members and visitors, we are closing the building until further notice.  We will continue our regularly scheduled practices online.  Please join
us online via  ZOOM.  For links (or dialing in on your mobile) use the email provided.  If you have questions, please send to [email protected].
---

Shambhala Culture, Crises, Care & Conduct
This is a period of many changes:  the Corona Virus pandemic, the Black Lives Matter movement, the marginalization of many minority voices, and on-going sexual misconduct investigations in the Shambhala world.  Some of these issues involve basic human decency.  Others are more complex and require much discussion and contemplation.  Please see our sangha's statements, policies and lists of resources about these matters here.
__________________________________________________________________
Spark your heart and mind through the practice of meditation
Shambhala Vision is rooted in the principle that every human being has a fundamental nature of basic goodness. This nature can be developed in daily life so that it radiates out to family, friends, community and society.
COMMUNITY PRACTICES

  (ONLINE) 
Tuesday Practice & Discussion 7 – 8:30 pm 
One hour of meditation practice (sitting, walking, compassion practice)  followed by a brief book discussion or dharma talk.  We are currently reading Comfortable with Uncertainty: 108 Teachings on Cultivating Fearlessness and Compassion by Pema Chodron.  You do not have to own the text, we will screen share with you.
On the Tuesday closest to the full moon, instead of book discussion, we will sit for 30 minutes and then practice the Shambhala Sadhana, a long chant inviting contemplation about the basic goodness of self, groups and society.

New to meditation practice?  Please plan to join an instructor in a separate breakout room at 7:10 pm for a short introduction to the practice.
For ZOOM link and password, please email: [email protected] (Note:  Heart of Recovery uses our zoom room until 6:45 pm.  Please enter room after 6:50 pm)
Sunday Practice & Book Study 10:30 am – 12:30 pm

For ZOOM link and password, please email: [email protected]  One hour of sitting/walking meditation followed by one hour of book study.  We are reading In Love with the World: A Monk's Journey through the Bardos of Living and Dying by Yongey Mingyur Rinpoche.   You do not have to own this book; we can screen share the text.  Newcomers, please sign-on at 9:30 for orientation and meditation instruction.

Learn to Meditate.  On the first Sunday of the month we feature a "Learn to Meditate" morning.  An instructor or a Shambhala Guide offers meditation instruction at 9:30 am and a dharma talk will follow practice.   On February 7,  Dr. Jessica Gurvit will give the talk.  All are welcome.
ADDITIONAL PRACTICE SESSIONS
Tuesday Heart of Recovery  5:45 – 6:45 pm
For ZOOM link and password, please email: [email protected]  This program is open to anyone who is interested in exploring how the path of meditation and the path of recovery intersect.  (to see full description click the Ongoing Offerings tab).

Friday Queer and Trans Dharma  7 – 9 pm

For ZOOM link and password, please email: [email protected]  You are welcome to join us in this true community of acceptance, as we support each other's journeys to full embodiment. There will be meditation, followed by discussion.  Newcomers, please log-on at 6:45 pm.  For more information, please contact Amber Paxton: [email protected] or 352-514-6303. 

NEW!

  Melanin Meditation Group  1st & 3rd Saturday   10:30 – 11:30 am
A space where racial minorities of all backgrounds can explore the healing benefits of meditation in our lives.  No experience necessary.  Newcomers, please log-on at 10 am. For ZOOM link and password email: [email protected]  
INDIVIDUAL MEDITATION INSTRUCTION
 Please email us at [email protected]  and a meditation instructor will contact you.  We also offer instruction online every Sunday at 9:30 am.
DECORUM FOR ONLINE PRACTICE
When you join a ZOOM practice session, please close all other programs on your computer and maximize the video to full screen.  You may use the prompt in the upper right corner of your screen to toggle between two views.  "Speaker view" shows whoever is talking full screen.  "Gallery view" shows little Hollywood-square type boxes. (NOTE:  speaker view and gallery view are invitational prompts, not descriptions of what you're seeing.)
Please "mute" unless you are the speaker.  Because of the way ZOOM is designed, there can be only one speaker at a time, even during chants. (NOTE:  If you do not mute yourself, the host may mute you).
During silent sitting sessions, please find a quiet location and sit on your meditation chair or a cushion.  Close your other electronic devices.  Give yourself the gift of this time to practice without distraction.  Please be respectful of your fellow sangha members.  It can be challenging to practice together online.  Please keep your backgrounds simple and limit your movements while on camera.
Classes and Retreats
Some of our upcoming programs are featured in the column at the right.  To see a full list of all our scheduled classes and retreats, please click on the Classes and Retreats tab at the top of this page.
__________________________________________________________________
Featured Program

SATURDAY NIGHT LIVE:  DHARMA
Hear new twists on old teachings! Explore new ideas as a sangha! Introducing Saturday Night Live: Dharma, a monthly opportunity to engage with teachers from all over our mandala who have been invited to talk about the subjects that inspire and interest them.
March 20th:  The Power of Self-Compassion with Dr. Chris Germer

Self-compassion is really quite simple – it's giving ourselves the same kindness and understanding when things go wrong as we would give to a dear friend. Unfortunately, most of us are far better at compassion for others than compassion for ourselves.
Burgeoning research shows that self-compassion is strongly associated with happiness and emotional well-being, lower levels of anxiety and depression, healthy habits such as diet and exercise, and more satisfying personal relationships. It is an inner strength that enables us to be more fully ourselves.
What does it take to be compassionate with ourselves? Mindfulness is the first step' turning with loving awareness toward our difficult experiences. Self-compassion comes next' bringing loving awareness to ourselves. Together, mindfulness and self-compassion are a state of "loving, connected presence."
Fortunately, self-compassion can be learned by anyone. In this Saturday Night Live: Dharma talk, clinical psychologist Dr. Chris Germer will discuss what self-compassion means, give us a taste of self-compassion, and share easy ways of bringing self-compassion into our daily lives.  There will be plenty of opportunity for discussion.    For more information and registration, click here.
---
  Sangha Wish List
This list contains items that Gainesville Shambhala is seeking in order to fix-up and maintain our new building, and create a beautiful space in which to practice the Shambhala Vision. You can either purchase any of the items OR donate any used ones you may have. We are grateful for any help you can provide and we appreciate your kindness and generosity.  Please let us know if you need to make arrangements to drop off a donation.  Our shipping address is:  7711 SW 103rd Ave., Gainesville Fl, 32608-7221
                                   Amazon Smile

Thank you to all who are signing up for "Shambhala Gainesville, Inc." as your designated charity in the Amazon Smile program.  To help facilitate this, here's the actual link.
LOCATION: 1899 NE 23rd Ave, Gainesville FL 32609.  Important:  Building closed until further notice. 
Shambhala is an international community of urban meditation and rural retreat centers founded by the Vidyadhara Chögyam Trungpa Rinpoche, and now led by Sakyong Mipham Rinpoche. Learn about our vision, lineage & community. More →
Our centre offers a rich array of ongoing offerings free to the public including weekly public sitting meditation hours and dharma talks. No prior meditation experience required to attend.  All are welcome. More →