Spark your heart and mind
through the practice of meditation
Shambhala is based on trust in human dignity. We offer a path of meditation practice and contemplative arts oriented towards modern life. Our communities around the world cultivate kindness, bravery, and genuine dialogue. Our vision is to inspire compassionate, sustainable, and just human societies.
IMPORTANT UPDATE: 
RE-OPENING ON NOVEMBER 2

We will slowly resume hybrid gatherings starting with our regular Tuesday evening practice/study session on November 2nd.

COMMUNITY PRACTICES
For additional details and zoom links click here.
For more information contact [email protected]
OPEN SITTING  DURING THE PANDEMIC
Click here for more information and zoom links.
Tuesday from 7 pm to 8:30 pm (online and in-person)  Join us for meditation practice followed by a book discussion or a special practice.
Sunday from 10:30am to 12:30pm (online) Join us for meditation and book discussion.  Beginners are encouraged and welcome to come for instruction at 9:30 am.
HEART OF RECOVERY (online) Every Tuesday 5:45-6:45 pm.
QUEER & TRANS DHARMA (online)   1st and 3rd Fridays (beginning September 17th) 7:00 pm – 9:00 pm.  Meditation, followed by book study/discussion.  Newcomers, please plan to arrive at 6:45 pm. 
MELANIN MEDITATION (online) 1st and 3rd Saturdays  10:30 – 11:30 am.  Racial minorities of all backgrounds can explore the healing benefits of meditation.
_________________________________________
Save the Date!
November 13  (7-8:30 pm ET)  – Saturday Night Live: Dharma! with Dr. Shakoor: Eight Steps for Racial Reconciliation
Saturday, December 11th (10:00 am) – Annual Meeting for all Shambhala Gainesville members
_________________________________________
Allegations of Past Sexual Conduct and Resulting Care & Conduct Policies

This is a period of many changes:  the Corona Virus pandemic, the Black Lives Matter movement, the marginalization of many minority voices, and on-going sexual misconduct investigations in the Shambhala world.  Some of these issues involve basic human decency.  Others are more complex and require much discussion and contemplation.  Please see our sangha's statements, policies and lists of resources about these matters here.
_________________________________________
Classes and Retreats
Some of our upcoming programs are featured in the column at the right.  To see a full list of all our scheduled classes and retreats, please click on the Classes and Retreats tab at the top of this page.
  Sangha Wish List
This list contains items that Gainesville Shambhala is seeking in order to fix-up and maintain our new building, and create a beautiful space in which to practice the Shambhala Vision. You can either purchase any of the items OR donate any used ones you may have. We are grateful for any help you can provide and we appreciate your kindness and generosity.  Please let us know if you need to make arrangements to drop off a donation.  Our shipping address is:  7711 SW 103rd Ave., Gainesville Fl, 32608-7221
                                   Amazon Smile

Thank you to all who are signing up for "Shambhala Gainesville, Inc." as your designated charity in the Amazon Smile program.  To help facilitate this, here's the actual link.
Member updates requested
If you are moving out of the area and transferring you membership to another sangha, or if you are adjusting your monthly dues payment, please notify our membership coordinator.
Shambhala is an international community of urban meditation and rural retreat centers founded by the Vidyadhara Chögyam Trungpa Rinpoche, and now led by Sakyong Mipham Rinpoche. Learn about our vision, lineage & community. More →
Our centre offers a rich array of ongoing offerings free to the public including weekly public sitting meditation hours and dharma talks. No prior meditation experience required to attend.  All are welcome. More →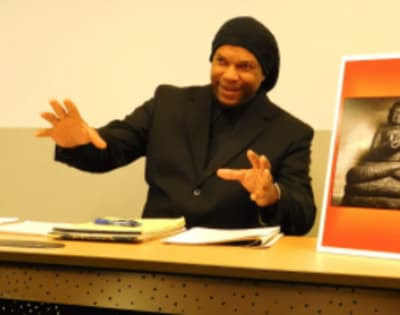 with Dr. K.A. Shakoor
November 13th
Dr. Shakoor will discuss eight steps, or points, a person or community can follow to bring about racial harmony. This concept can be applied in all situations where the potential of conflict is eminent
Continue »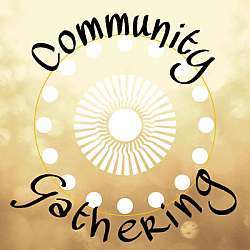 December 11th
Please plan to attend our yearly community meeting and the seating of our 2022 council followed by a potluck.
Continue »