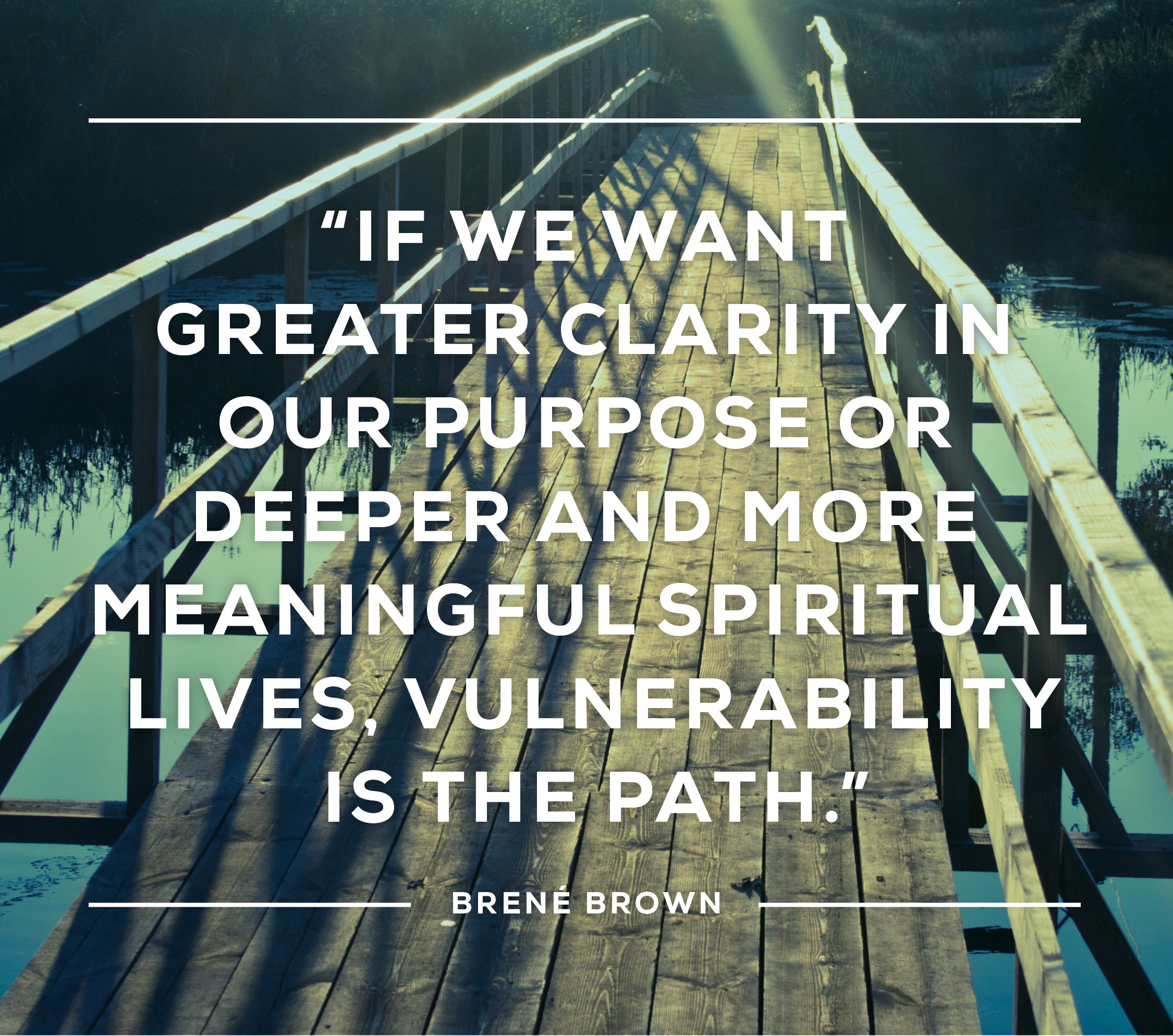 Daring Greatly
with Eloise Kay
How do we put the Shambhala principles of basic goodness, fearlessness, self compassion and vulnerability into practice on the spot, in our everyday lives off the cushion? How do we
get behind the masks and armor we use to protect ourselves? How do we live lives of purpose and meaning if we can't allow ourselves to be seen? The research of Brené Brown, Ph.D and the psychoeducational curriculum resulting from that research, provides concrete tools and practices for exploring the obstacles in our path. Through facilitated discussion, video, creative and written exercises, we can transform vulnerability into courage, shame into a sense of our common humanity, and what we often experience as personal flaws or defects into self compassion. It's a very gentle yet powerful journey of self discovery, offering a path to greater clarity about how learning to live with vulnerability brings us greater freedom, happiness and connection.
While not required, your experience will be enhanced by reading or listening to Dr. Brown's Daring Greatly . It will give you a basic understanding of the concepts we will cover, and a common language with which to explore them.

"...as I look back on my own life and what Daring Greatly has meant to me, I can honestly say that nothing is as
uncomfortable, dangerous, and hurtful as believing that I'm standing on the outside of my life looking in
and wondering what it would be like if I had the courage to show up and let myself be seen.

-from Daring Greatly by Brené Brown
For more information: thedaringway.org and brenebrown.com
Pricing: Ms Kay had generously offered special pricing for Shambhala Gainesville. The usual price for this course is $380.
Special Price: $150 members; $170 non-members
Materials Fee: $20

Class size: Limited to 10 participants.

Location: When it is deemed safe to meet again in person, this program will take place at the Shambhala Gainesville Meditation Group building: 1899 NE 23rd Avenue, Gainesville, FL 32609. Although, we have listed January 22-23, 2022 as the program date, we did so in order to keep this program listed as a future offering. For now, the date of the program is indeterminate.
Meals: Continental breakfast and lunch are provided on Saturday and Sunday.

Teacher: Eloise Kay, M.S., APRN, PHMCNS, CDWF is a Florida licensed psychiatric advanced practice nurse, board certified clinical nurse specialist, and Certified Daring WayTM Facilitator. She's been in private practice in Gainesville, FL since 1995, providing counseling, psychotherapy and medication management to adults and adolescents. A lifelong student of Buddhism, Ms Kay joined Shambhala Gainesville in 2015.