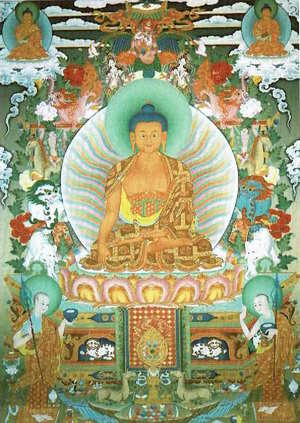 Introduction to the Year-Long Hinayana Course (ONLINE)
Shambhala Gainesville has purchased the 5-course, year-long teaching on the Foundations of Buddhism created by Shambhala Online. We are excited to offer this course on Thursdays from 6:30 - 8:30 pm. Course 1 begins on October 1st. We hope you will join us!
As a preview to the course, Laura and Steve Simmons, course facilitators, invite you to attend this introductory session to present several short videos recorded by some of the participating senior teachers which presents an overview of what is to come during the year-long course, and to answer any questions you may have. Nora Wiser who has helped build the course for Shambhala Online will also be present.
The primary text for this course is The Path of Individual Liberation: Volume One of the Profound Treasure of the Ocean of Dharma by Chogyam Trungpa Rinpoche.
This course preview is offered at no charge!