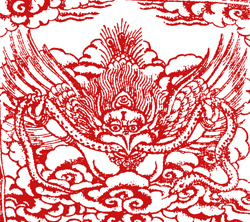 Fearlessness in Everyday Life (FIEL) ONLINE
with Dr. Jan Snyder
Fear is rampant in our world. On a societal level, we experience uncertainty about the future of our civilization and our planet. On a personal level, fear can manifest as anything from a nagging sense of self-doubt to a static background of anxiety.No matter how fear presents itself, it is necessary to examine how we cope. Do we drown our anxieties in vices or distractions? Does a fear-based worry prevent us from feeling confident in who we are?
This course will present practical tools for acknowledging and understanding fear, and explore the Shambhala view that skillfully working with fear can actually serve as a stepping stone for personal transformation. Through an exploration of the Buddhist teachings of mind and the nature of reality, we learn to see clearly. We dare to face life and death as they are.
The meditator, open to uncertainty, goes beyond the emotions of hope and fear to experience equanimity. Rather than hide from our own existence, we will look directly into the uncertainty of our lives and get our first taste of unconditional fearlessness.
This is the fourth class in our core curriculum Way of Shambhala. It also offers a glimpse of the Shambhala vision of enlightened society by emphasizing the ways in which meditation and contemplation can impact our daily lives, and from there, how the sanity of these practices can expand to impact our whole society.
Prerequisite: Joy in Everyday Life

Pricing: Member Price: $170; Non-member: $185. Payment is due on the first day of class.

There is a cost savings if you pre-register and pay 2 weeks in advance. Early-Bird: $150 members/$165 non-members (Must register online by November 23, 2020).