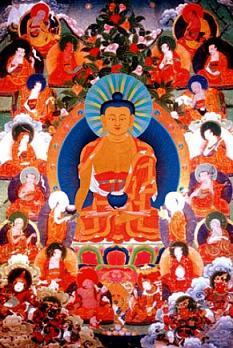 49th Day Ceremony for Harold McKnight (ONLINE)
Forty-nine days is traditionally regarded as the duration of the transitional state after death, the three bardos of death, isness, and becoming.
We will hold a brief ceremony online to mark the conclusion of the bardo experience.
The ritual includes making offerings, chanting passages from the book of the dead, and burning the photo.
Due to Covid-19 best practices, internment of the cremains will occur at a future date at our physical center.