Below are the programs we are offering as a day, a series or as a weekend retreat.
For information about our ongoing weekly gatherings  click here. 

For information about courses offered by Shambhala Online click here.
Pictured: Level IV class, January 20-21, 2018.
Introductory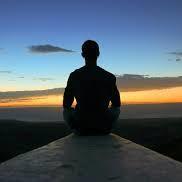 with John Rockwell
October 7th—October 8th
Through the practice of meditation, we glimpse unconditional goodness as the ground of our existence. Opening to ourselves with gentleness and appreciation, we begin to see our potential as genuine and compassionate human beings.
Continue »