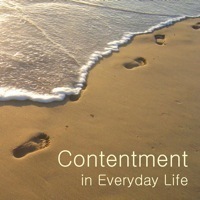 Contentment in Everyday Life (CIEL) ONLINE
with Dr. Jan Snyder & Dr. Jessica Gurvit
We are often looking for satisfaction and contentment outside of ourselves. But when we get what we want, somehow it's not enough and we're off chasing the next thing that we think will bring us happiness and peace. However true contentment is always right here, right now -- if we could just learn to relax and tune into it.
Contentment in Everyday Life is a 5-week course that offers an experiential training in contentment, as well as an exploration of the obstacles or challenges to experiencing simplicity, gentleness and mindfulness in everyday life. The course responds with practical answers to the question "How can I bring contentment into my everyday life?"
Through talks, guided meditation, contemplation, and discussion, we gain understanding of unconditional contentment and explore the obstacles to experiencing simplicity and nowness. This course is beneficial to new
and experienced meditators alike.
Pre-requisites: This in an introductory class. There are no pre-requisites. The list of suggested readings will be sent upon registration.

Pricing: Member Price: $170; Non-member: $185
Early Bird: $150 members/$165 non-members (Must register online by August 1)

There is a cost savings if you pre-register online 2 weeks in advance.

This class will take place online.

No one is turned away from a program for lack of funds. Contact Jan Snyder, our Group Coordinator, for information about our Generosity Policy.