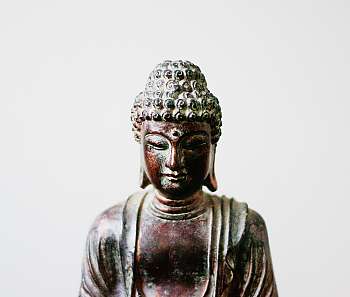 Your Life Matters with Dr. K.A. Shakoor (Online & In person)
Welcome to Your Life Matters, a series of talks on anti-racism and Buddhist teachings by Dr. K. A. Shakoor.
The series consists of the following talks:
Part 1: Discussion of racism (Dr. Shakoor's personal experience of racism and the history of racism); discussion of anti-racism; application of Buddhism as a mind science-based, anti-racist tool to evolve consciousness in society.
Part II: Mindfulness and meditation as tools to combat racism, including mind-calming techniques and stress reduction techniques. Practices and techniques will be presented with the purpose of clarifying vision and thought processes.
Part III: Techniques of Energetic Medicine (qigong, tai chi, reiki, pressure points, breathing exercises (pranayama) ).
Part IV: Racism in music and media. How to evolve and transform consciousness in relationship to music and the media.
Part V: Review of the previous four sessions, and open discussion.
Pricing: $99 Payment is due by the first day of class.
Registration possible for individual classes at $20 each. Contact Billy at [email protected] or call 352-870-7274 if interested in this option.

This program will be offered via ZOOM. The link will be mailed to registrants the day before the program begins. In addition there is an opportunity for a limited number of people to attend the event in person at the Shambhala Center in Gainesville. Please indicate that you are interested in attending in person in the Comments section of the registration form.

Dr. K.A. Shakoor is the only local Buddhist teacher of color in this north central Florida area; he is affiliated with the local Kagyu Tibetan Buddhist community and is the author of the "Ghetto Sutras"; he describes this as a "manual for the application of mind sciences to combat racism and inner violence through each individual's own philosophies and cultural understanding. This is written in particular for minorities and people of color."